So for the third summer, it was off to horse camp for Chena. This time, however, she had been given permission to attend the older girls' advanced camp. It was exciting, and yet scary for mom! She was the second youngest camper, with most girls ages 13-17.
To make it even more of an adventure, she was taking her new horse, our Thoroughbred mare, Winter's Whisper. Every other year she had taken our Quarab gelding, Summer. And...she had always ridden Western..but this year decided to ride English. That meant different tack, different instructor, different riding style. Well, as you can see, different everything! But we were up to the challenge!
Here she is, ready to go! See her horsey stationary, tucked into her duffle bag? I just thought that was cute. (hope she does not read this..heh heh)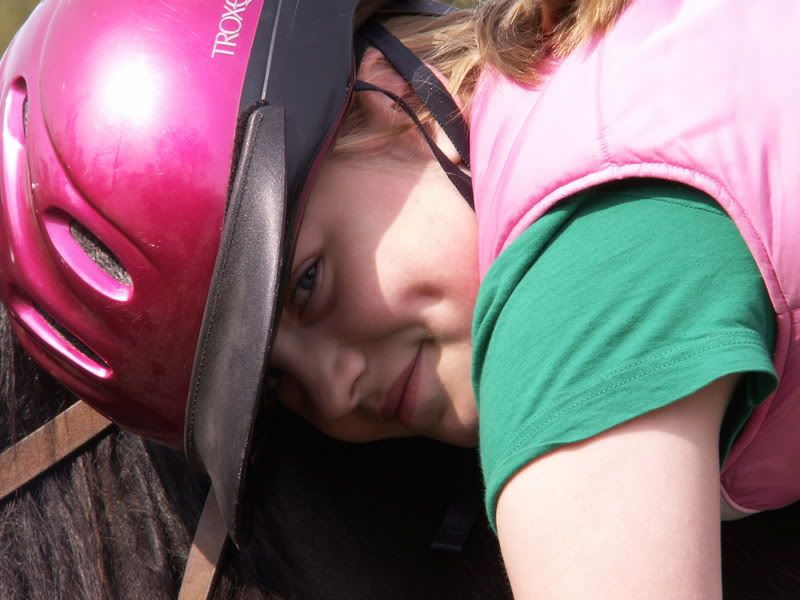 Loving up on her horse...or just plain tuckered out! They rode between 30-35 hrs while at camp. And with 33 campers, it was pretty busy and crazy!
She had a great riding instructor, who taught her how to work with Whisper to bring out her full potential. Chena had never ridden English on Whisper before, and had never jumped on her. But she listened intently and applied all that she was taught, and her focus never wavered. And here she goes!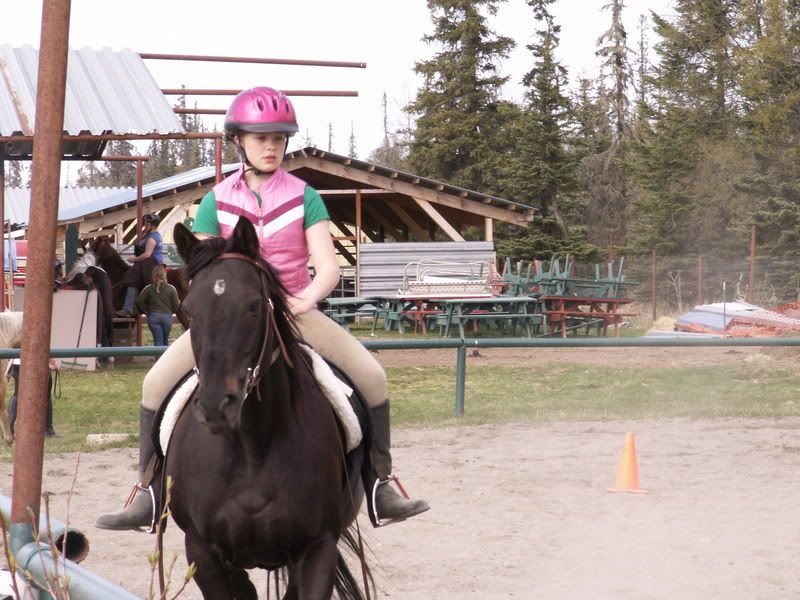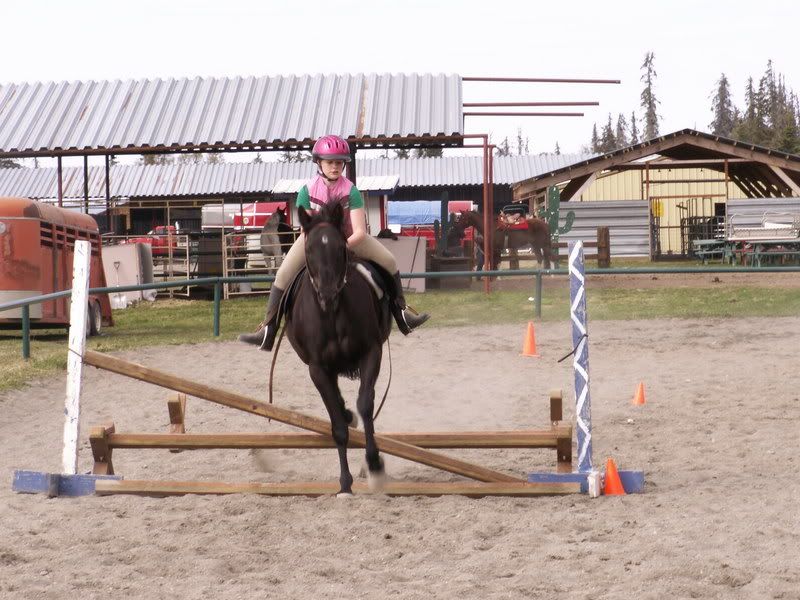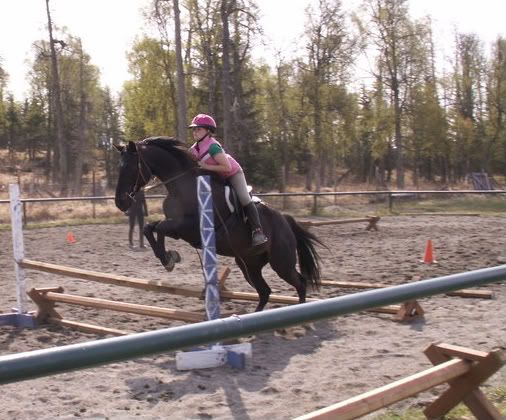 pardon the horse head from nowhere...needed to resize the picture! :)
She learned to trust her horse to carry her up and over the jumps. It was a leap (pun intended) for both of them! It was very exciting to watch, but as a careful mom, my heart seemed to stop until she was landing safely on the other side of teh barrier. But oh...so beautiful!
Here she is with a blue ribbon for her jumping!
The campers learned to show their horses, go on tough trail rides, (crossing rivers..eek) do basic vet care, run barrels and poles, work cows, do the quartering system for showmanship, braid rope reins, evaluate registered breeds, play games on horseback, ride bareback, do ground work, and oh much more!
Mom learned how to sleep in a bunk house with 33 girls (at one point somebody was talking in their sleep, then I heard them say Penelope's name..it was MY Chena doing the talking!) give up on that idea and move into a tent, freeze in said tent, listen to the cows start bellowing at 6 am, listen to the crazed mule tied close to said tent, (and wake up to its big hairy face staring in my tent window when I unzipped it) find the closest coffee wagon and become their best customer, live in dusty clothes, get used to dirt in my teeth, and so much more. I grew to love (ok tolerate) Ninilchik. And I have not even started to tell you about how I stayed for Penelope's camp too! Next post...lol.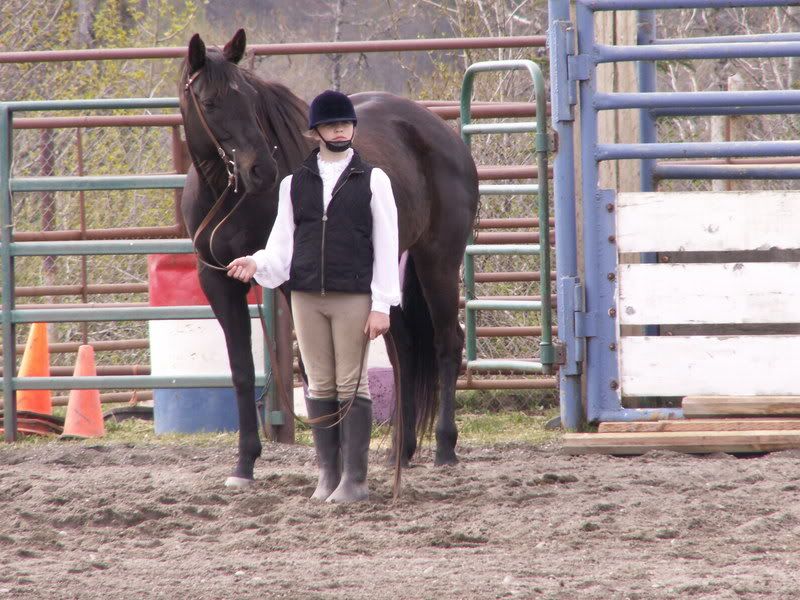 The week ended with a horse show. Here is the Showmanship class. Chena earned a blue ribbon in this.
At the end of the show, I was surprised to hear Chena's name called, as she was asked back into the arena on Whisper. Three riders were chosen to do an exhibition round of jumping, with the jumps raised! She was jumping up and down and saying "Mom! Did you hear my name called???" Mostly, she was jazzed to get back out there and go higher.
When she was finished, I again thought it was over. In fact I was inside the tent, rolling up sleeping bags and stuffing pillows when I heard her name called again. I figured this time she must have forgotten to pay her show fees, or something! But turns out, she earned Reserve Grand Champion English High Point. Which in plain terms means she was the second highest overall for English. She was jumping up and down and so amazed. We had just wanted for she and Whisper to learn to work as a team, and learn to jump together. But they did so much more. It was a proud day for this horse-nutty mama, that is for sure!