This little dog is so much FUN! We have been enjoying her so very much, she fits in so well with our eight other pets. She and Pluto have been keeping it real with some sibling love and a bit of wild chasing and competition for toys too.
This is Dandelion after a nap. So sleepy I can stick her in a basket and get mostly cooperation. She won't fit in this much longer! She is quite a bold little thing, and when she wants to play..look out. No time for snuggles, there is adventure out there!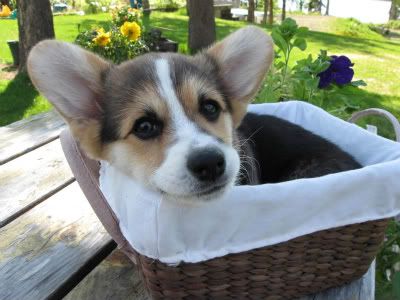 She kind of wanted to bite the basket a bit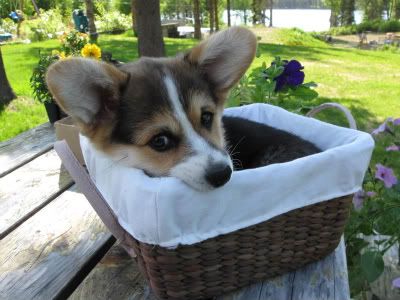 Is there any action over there?
Hmmm, how did I get in here again?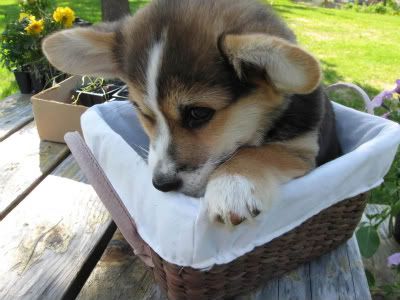 Well, maybe just a quick nap before I jump out. Its kind of cozy......
Penelope, you are my hero. If you get me out of here you will get more kisses like this one!